After a meeting with Matt Beames yesterday I am happy to say the new incarnation of the Bevis story in comic book form is progressing well. It was astonishing to see how battered Matt's copy of my translation has become over the last year. It really resembles a medieval manuscript! It's so exciting that the story will reach a new readership and it's a real privilege to contribute in a small way to this evolving project. Thanks to The Road to Agincourt project for enabling this next stage in the mouvance of the medieval text. This in itself is an extraordinary feeling – to be part of the latest stage in that very medieval process of textual mobility. Although I'm usually a purist in these matters, I've been reading up on medieval orality and textuality and one persuasive essay argues that there is no tension between different adaptations because each one has its own validity in its own context. The traditions of textual mouvance that characterise the Middle Ages tend to be forgotten or ignored in modern times, but the new comic book, for all its defference to contemporary design and attitudes, follows this tradition.
Matt and I spent the afternoon discussing and debating matters of style and content, and we were then interviewed on film by Chandler Divers for the Road to Agincourt project. I will post the link to the filmed interview once it is online.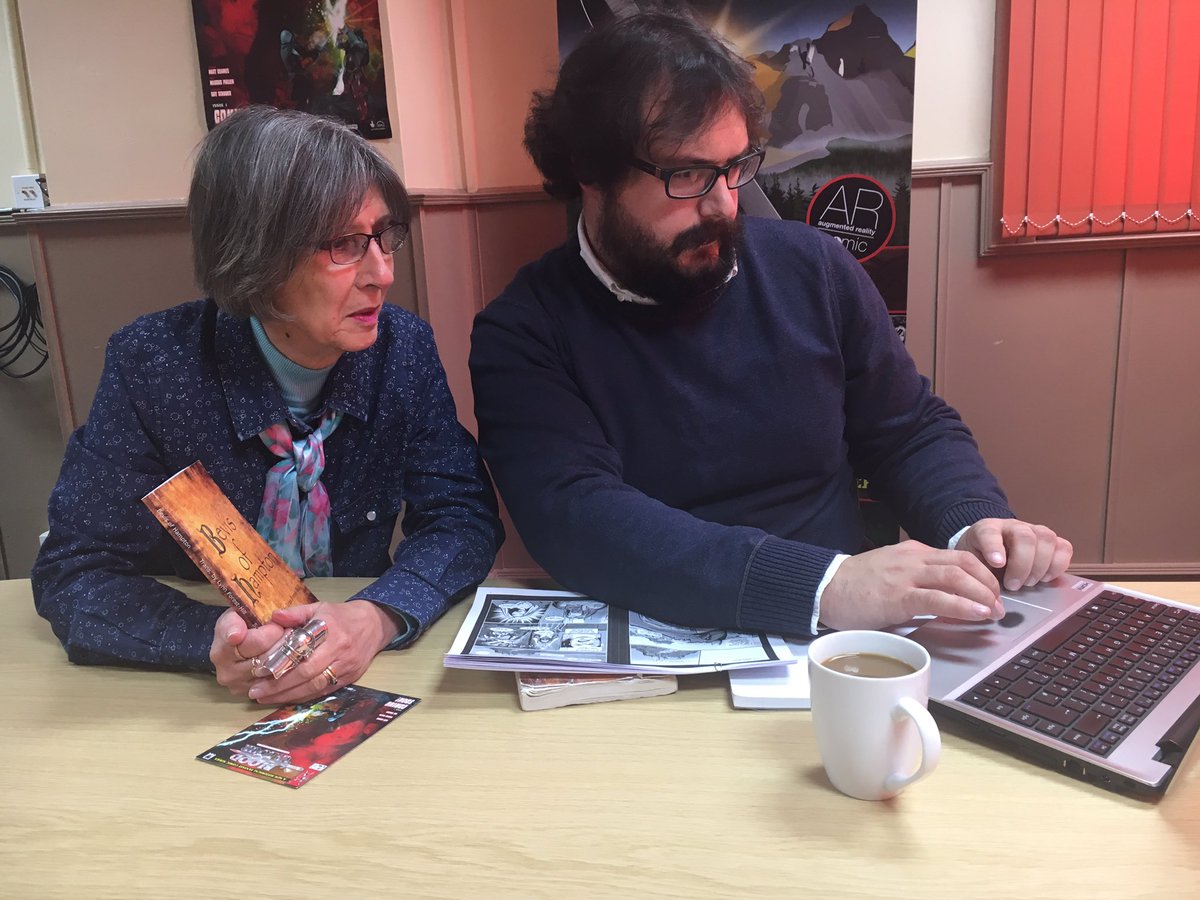 Matt Beames is showing me a first draft of the Blood and Valour comic and associated images. Goes to show, textual mouvance is alive and well!